The BesT Traders® Provides Precise Razor Edge Pivot Forecasts For:
As far as I am concerned there is NO EQUAL to Steven (PK) and his pivots. His insight and knowledge (also reflected in the pivots) truly pinpoints "TO THE TICK" the levels on just about any instrument. It's been proven time and time again which means it's real.
– John Kassabian
LIVE Up to The Minute Block Trades
15 Day FREE TRIAL MUST WATCH
The Pivot King
***In Some Very Few Cases Where We Are Unable To Validate Your Application To The 15 DAY FREE TRIAL a $1.00 Fee Will Be Sent To Confirm and Validate Your 15 DAY FREE TRIAL APPLICATION. This Way It Abides By Our Terms Of Use of 1 FREE TRIAL PER PERSON *** 
Steven aka "ThePivotKing" is the creator of The Pivot King Method To The Tick®. A highly effective trading strategy when used effectively helps provide relatively low risk, high probable trade setups. The Pivot King Method Strategy was developed for Beginner Traders that want to start out trading and or experienced traders that already have experience and want to fine tune their trading with a proven strategy method. You will not find a course anywhere that even comes close to what you will learn in The Pivot King Course.
You can choose to use the To The Tick® Pivot King Method Strategy Course for Day Trading or Swing Trading or even both. Steven has been trading full time now for around 15 years but has been involved in financial markets for around 25 years and counting.
Why You Should Become A Member Especially

If You Are New To Trading?
Becoming a Member in This Elite Forum which by the way the name says it all The Best Traders® you will receive 3 Nightly Daily Videos a week covering a wide range of ETFs, Futures and Stocks along with a bundle of charts that were covered in the Daily Video. You will be able to download those charts to your computer to prepare for the next trading day. You will also have access to live time with Steven in The Best Traders® Forum. Click the button below to get a FREE 15-Day FREE Trial. No Credit Card is Required To Join.
Live Elite Trading Forum
The Pivot King Members can interact with Steven live in the Forum along with a host of other analysts live in The Best Traders Forum. This is the place to ask questions and learn from other experienced traders that have taken The To The TICK® The Pivot King Course.
The Forum is always busy and many are active 24/7 in the forum. Even if You Know Nothing About Trading and Are Starting Out As a Beginner This is The Best Place To Start Your Journey Into Becoming a Profitable Trader. You will not find a forum anywhere that even comes close to what you will learn in TheBesTTraders.com Forum.
Real Time Block Trade Notifications and Market Internals
The Real-Time Block Trades that are Visible on Charts and Market Internals is one of the Best Tools that are pieces of information on where the BIG MONEY are POSITIONING. One of the most valuable resources The BesT Traders Offers When Becoming A Member.
Daily Video Market Updates Preparing For The Next Trading Day. Invaluable Videos Pin Pointing Pivots To The Tick®
Access the Nightly Videos which are posted 3 times a week in which Steven covers and explains a wide range of ETFs, Stocks and Futures along with a bunch of charts that will get you prepared for the next trading day.
The Nightly Videos are key to one's learning especially when you have taken The Pivot King Course. It is the Nightly Videos where you Absorb and Learn Much Valuable Tactics and Strategies Which You Can Adapt Along Your Journey Into Becoming a Profitable Trader.
Member-Only Webinars
Taking part in the webinar classes hosted by Steven aka "ThePivotKing" are the best way to really grasp knowledge and learn tricks in trading these markets. It is highly advisable members access these webinars when they are made available. Only The Pivot King Course Members Are Able To Access These Live Webinars.
Why Do You Have A Strategy Called "To The Tick® The Pivot King Method"?
Well, I Found Through All These Years Being a Trader That You Need a Strategy When Trading. Without having some sort of Strategy in Place You are Basically Gambling or entering in a room with a Blind Fold on and you don't Know Where You Are Heading.
Having a strategy along with some sort of rules that I built for myself that I am willing to share gives me direction and confidence in these markets. Without a Trading Strategy You Are Basically Trading Blind.
"YOU HAVE TO HAVE A TRADING PLAN BUILT ON RULES WHICH GIVES YOU A DIRECTION ON WHAT YOU SHOULD BE DOING IF A HIGH PROBABLE TRADE IS TRIGGERED".
Meet The Best Traders®
Contributers Active In The Forum
Meet our Contributors That Comes With Becoming a Member Of The Best Traders®. We have 7 Analysts/Contributors and we will be adding more in the months to come. Having access to the below analysts/contributors and wealth of knowledge will help you in your journey into becoming a profitable trader. You can ask any of the below analysts questions in the forum. They are there to assist you in your trading endeavors as am I.
Steven Marcantonio
Founder of TheBesTTraders and Course Author of The Pivot King Method. Trades Strictly Futures (Commodities & Indices)
Maksim Terekhov
Trades Mainly Brent and WTI Crude OIL. Very Patient Trader with Very Good Charts and Trade Setups.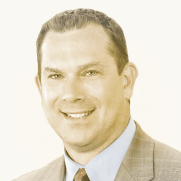 Michael Arthur
Experienced trading ETF's, Futures and Equities. I trade mostly Oil, Gas, Gold and ES. Focus on solid setups! You don't have to be in a trade all of the time. It's ok to wait!
Asaf Paran
Specializes In Timing The Market On Certain Time Patterns When The Market Makes a High Or Low At Certain Times During Trading Hours.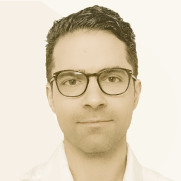 John Kassabian
Focuses on equities mainly. Various duration holding periods on a combination of momentum, high probability trade setups, and deep value names.
Scott Smith
Mainly Focuses In Futures and Options Trading. Contributes Many Posts In The Trading Community.
Bruce. B
Bruce Specializes in Monitoring Block Trades and is a Master at Identifying Block Print Patterns You Can Use As A Piece Of Information For a Probable Trade Setup.
Anna Marcantonio
Trades Mainly ETFs and stocks. GLD, GDXJ, SLV, TLT, USO, UNG and much more. Where ever there is a setup in ETFs and Stocks, The Pivot Queen will find them. Anna is also the administrator for The Best Traders
Allessa Fociuc
Allessa is The Best Traders Live Chat and Application Support For FREE Trials and Applications Submitted To The Pivot King Course. You Have To Get By Allessa First To Get Approved For The FREE Trial or The Pivot King Course.
Why Take The To The TICK®
The Pivot King Course
A lot of The Posts in The Forum Have To Do With Mapping Pivots and Finding Area's of Defined Risk Entries To Trade Off. It is Highly Advisable That Members Sign UP To The Pivot King Course So You Can Get a Better Understanding on How These Pivot Point Price Levels Actually Work and How To Map The Pivots Correctly. It is VERY IMPORTANT You map Them The Right Way Which The Pivot King Course Teaches. The To The Tick The Pivot King Course helps with both Day Trades and Swing Trades. You Will Gain More Insight To PinPointing the HIGHS and LOWS in these markets trading with The Pivot Kings Proven Approach.